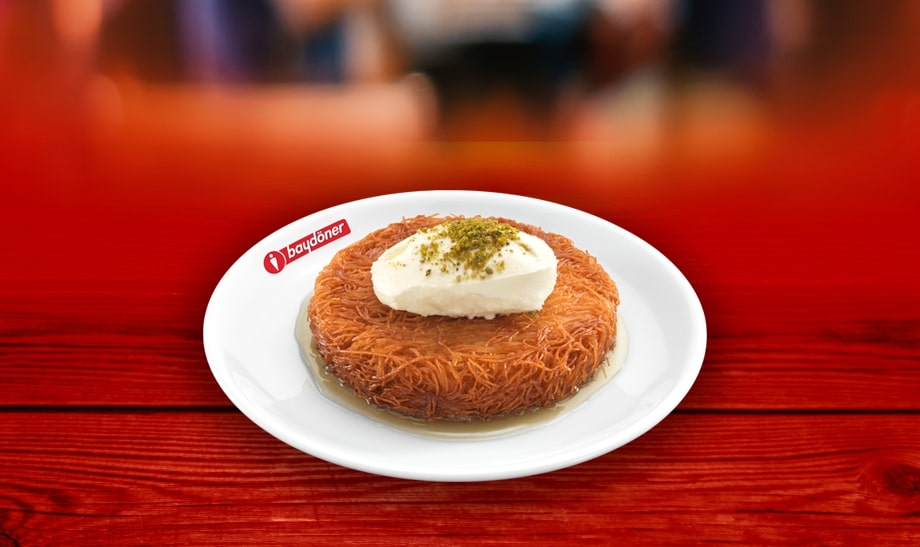 * Web sitesindeki görseller reklam amaçlı olup, restoranlara göre farklılık gösterebilir.
Prepared with daily shredded phyllo dough (tel kadayif) and specially produced kunefe cheese, kunefe is cooked in a special tray upon order just before served.
The cooked side of our kunefe is skillfully turned over by our experienced chefs and it is ensured that the other part is also cooked thoroughly.
After cooking process, sherbet, turkish cream and pistachio are added on kunefe, and it is served hot.
Other Products