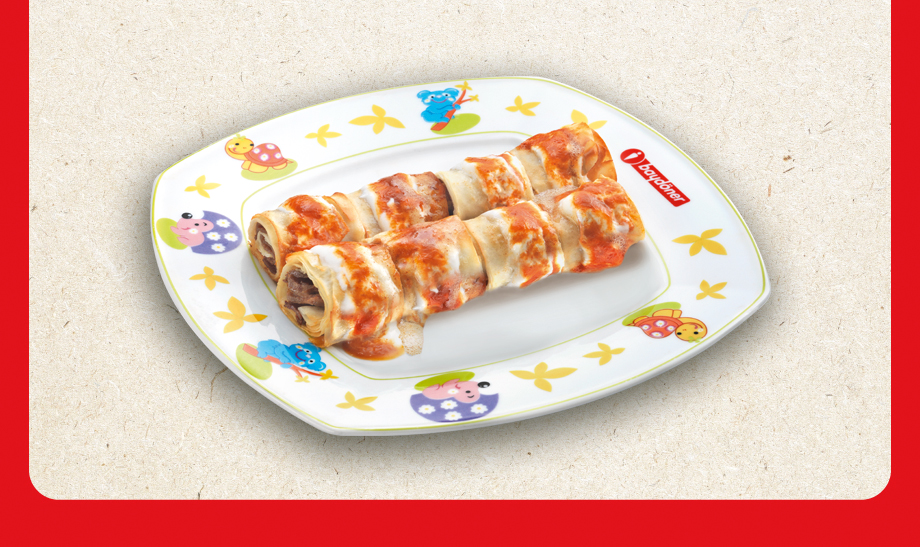 * Web sitesindeki görseller reklam amaçlı olup, restoranlara göre farklılık gösterebilir.
Our doner, which is wrapped by adding butter to the phyllo dough specially produced for Baydöner, is baked upon order.
Our beef meats used in the production of Beyti Doner for Kids are procured from Erzincan and Erzurum regions, and our curly lamb meats are procured from contracted farms in Balıkesir region.
Our doners are produced under the control of expert veterinarians and food engineers in fully integrated meat facilities with Halal certification and ISO 22000 certificates.
They are cooked in our restaurants according to the order received.
Our tomato sauce, which has a unique taste with its color, smell and taste, is prepared daily by adhering to its special recipe.
Our butter, which is specially prepared for Baydöner and gets its flavor from goat's milk and fresh cow's milk cream, gives our guests an exquisite smell and taste moment as well as a visual feast when poured on our Beyti Doner for Kids by making "COSS" voice.
Specially produced strained yoghurt is the biggest flavor partner of Beyti Doner for Kids.
Other Products