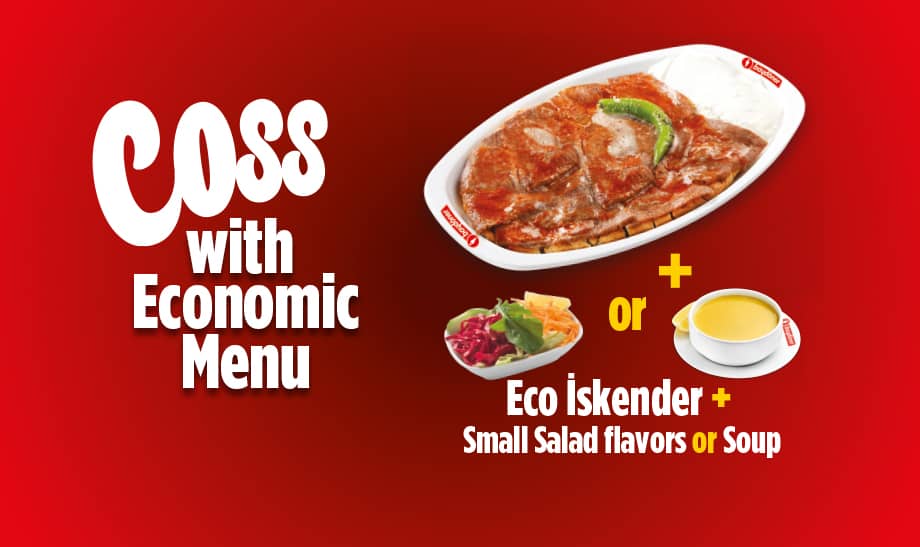 Eco İskender + Soup or Small Salad flavors are included in the Economic Menu.
The campaign is specific to our restaurants.
You can access the list of restaurants where the campaign is valid, from the pdf file below the content. The campaign price may differ in our restaurants.
When İskender portions are chosen as atom sauce with an additional payment of ₺2, as "with seperate yoghurt or without yoghurt" with an additional payment of ₺1 will be charged.
Baydöner reserves the right to change the terms of the campaign.