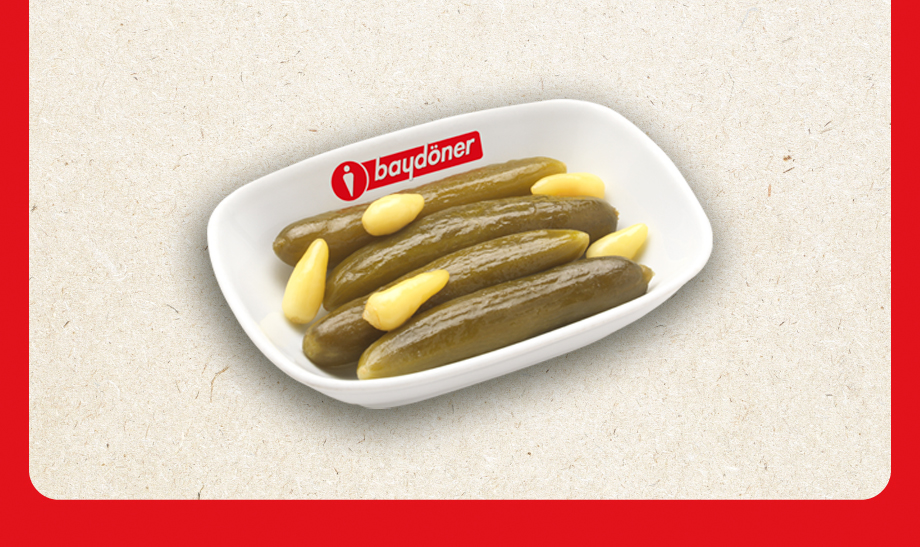 * Web sitesindeki görseller reklam amaçlı olup, restoranlara göre farklılık gösterebilir.
World famous for its taste, Çubuk Pickle is produced by maturating with natural methods the cucumbers specially grown in Ankara's Çubuk district.
The famous Pickled Gherkins, which is matured with natural methods and impresses with its taste due to its crunchy taste, is a taste sought in every season.
Other Products